Inventory #A15-7153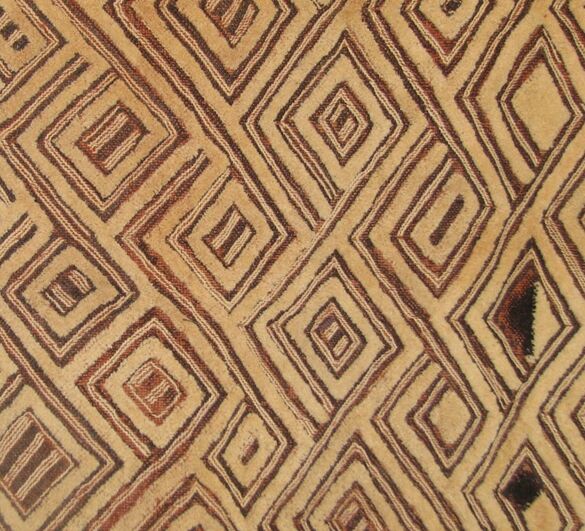 Printable Version Inquire About #A15-7153
First half of the
20

th cen­tu­ry Kuba (D.R. Con­go) ​

'

vel­vet,' a raphia cut-pile and embroi­dered pan­el with repeat­ed tri­an­gle design. Pat­tern­ing was often worked out as the embroi­der­er went along, and it con­sists of her inter­pre­ta­tion of known Kuba patterns.
Dimensions
23¼" high x 27¼" wide
Categories
More Views
Click any thumbnail below to display a large version of the image.