Inventory #C07-4307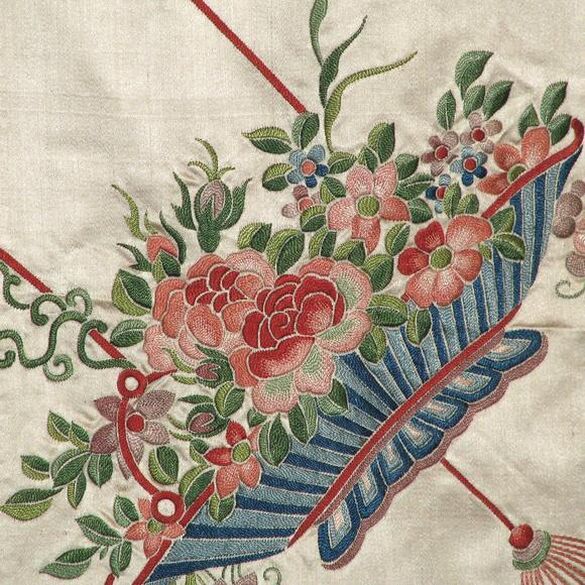 Printable Version Inquire About #C07-4307
19

th cen­tu­ry Chi­nese export (Macao) cham­pagne col­ored silk bed cov­er embroi­dered in poly­chrome silk threads in designs of flo­ral sprays, flo­ral bas­kets, and a cen­tral flo­ral motif. The col­ors are soft salmon, coral, blue, and green.
Dimensions
102" long x 86" wide
Categories
More Views
Click any thumbnail below to display a large version of the image.