Inventory #CAM05-005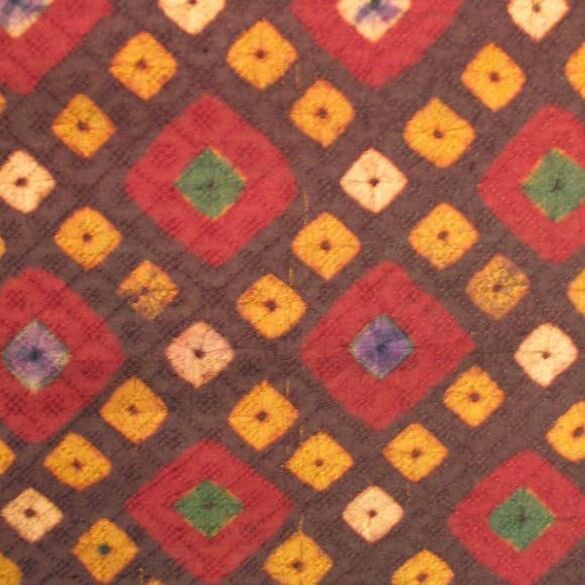 Printable Version Inquire About #CAM05-005
A late
19

th cen­tu­ry cer­e­mo­ni­al cloth made from a lat­tice pat­terned silk damask, stitch-resist tie-dyed from the Cham peo­ple of Cam­bo­dia. Aubergine col­ored ground with a small trel­lis pat­tern out­lined by resist dyed squares of yel­low and off-white. The cen­ter bur­gundy squares have either a lumi­nous blue or green cen­ter. Mounted.
Dimensions
73½" high x 31½" wide
More Views
Click any thumbnail below to display a large version of the image.