Inventory #E06-3247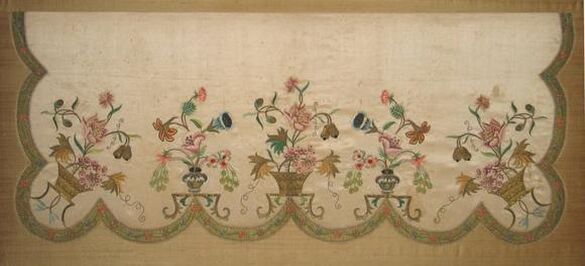 Printable Version Inquire About #E06-3247
c.
1770

's Eng­lish silk embroi­dered apron on off white silk taffe­ta, exquis­ite­ly embroi­dered in poly­chorme silk threads with images of flo­ral urns. Scal­loped edges are fin­ished with lace embroi­dered metal­lic trim. Mounted.
Dimensions
Mounted: 22" long x 46" wide
Categories
More Views
Click any thumbnail below to display a large version of the image.