Inventory #F02-1482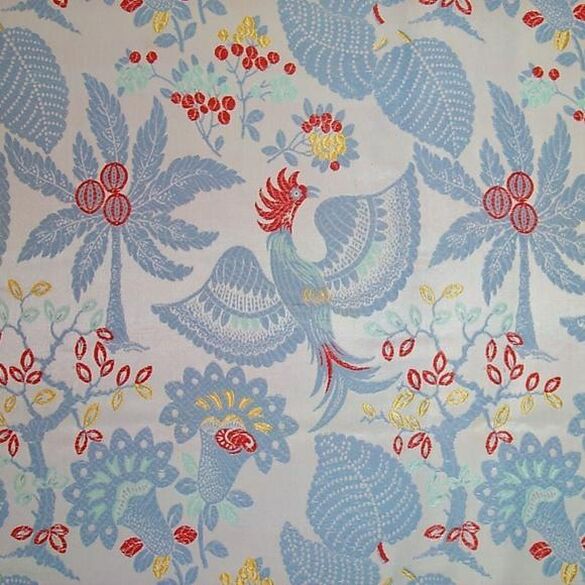 Printable Version Inquire About #F02-1482
French,
1920

's ray­on Art Deco bro­cade, white ground with coconut palms and birds in blue, red and yel­low. With orig­i­nal man­u­fac­tur­er's label read­ing: Mai­son Hen­ry Bertrand, Clayette et Cie,

197

Cours Emile Zola, Villeur­banne, Rhone.
Dimensions
38" long x 37½" wide
Categories
More Views
Click any thumbnail below to display a large version of the image.