Inventory #F07-1761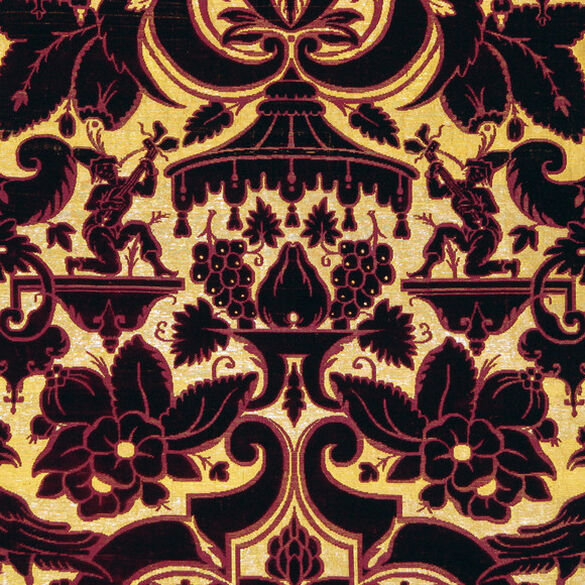 Printable Version Inquire About #F07-1761
An opu­lent c.
1870

French void­ed red silk vel­vet with a gold metal­lic ground woven at Lyon, France by Tassi­nari

&

Cha­tel with a large repeat­ed design of a flo­ral urn flanked by birds, ram­pant lions below, and a canopy flanked by a pair of min­strals. Woven for a par­tic­u­lar patron, this vel­vet is an exam­ple of the kind of tex­tiles woven for the very wealthy in the the

19

th cen­tu­ry. Prove­nance: Tassi­nari

&

Cha­tel archives.
More Views
Click any thumbnail below to display a large version of the image.