Inventory #F99-1345A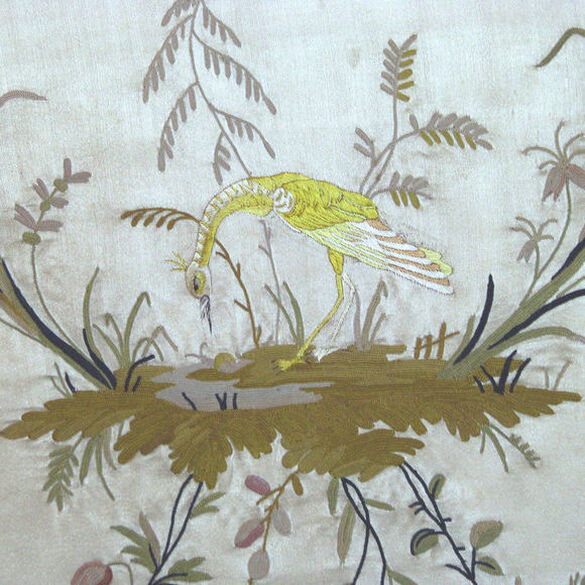 Printable Version Inquire About #F99-1345A
One of three framed embroi­deries, French, c.
1775

 – 

1780

, on cream satin ground done in a tam­bour stitch after a design by Philippe de la Salle. The lot for­mer­ly in the Bas­selievre Col­lec­tion, before

WWI

.
Dimensions
21" long x 29" wide
Categories
More Views
Click any thumbnail below to display a large version of the image.