Inventory #I01-3101B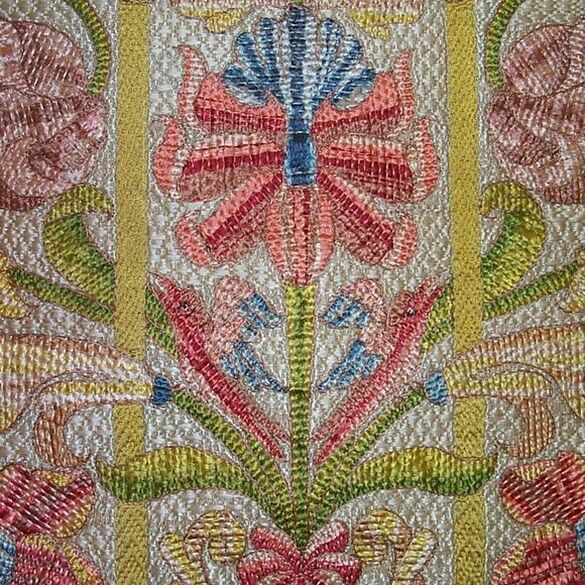 Printable Version Inquire About #I01-3101B
Late
17

th / ear­ly

18

th cen­tu­ry Ital­ian silk embroi­dered cha­suble front depict­ing flower heads, birds and but­ter­flies in shades of red, pink, green, blue and yel­low. Mounted.
Dimensions
Mounted: 41" long x 27½" wide
Categories
More Views
Click any thumbnail below to display a large version of the image.