Inventory #I03-3183A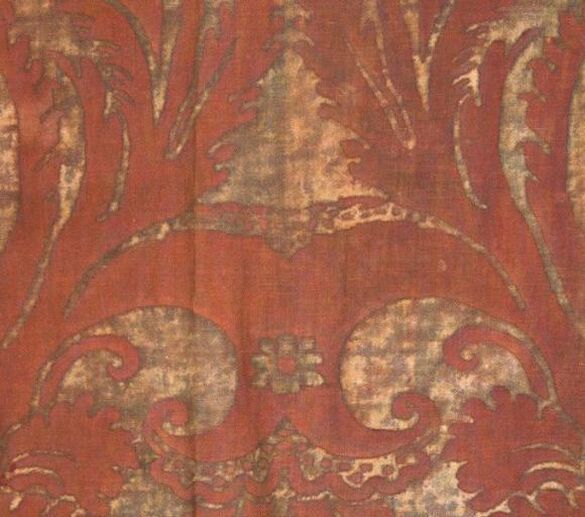 Printable Version Inquire About #I03-3183A
Cir­ca
1920

Mar­i­ano For­tuny dark brick col­ored sten­ciled cot­ton pan­el in a Renais­sance style design (Glicine) with a mot­tled grey back­ground.

2

pan­els joined with orig­i­nal For­tuny tape on three sides.
Dimensions
92" long x 45" wide
Categories
More Views
Click any thumbnail below to display a large version of the image.