Inventory #I04-3205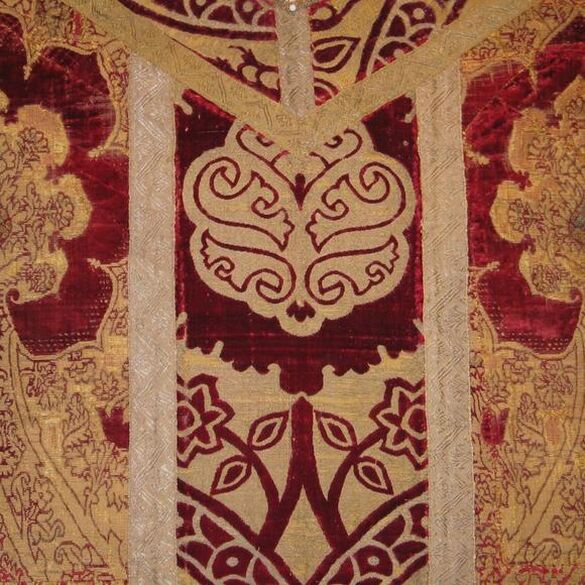 Printable Version Inquire About #I04-3205
c.
1400

 – 

1500

Ital­ian cha­suble back with a cen­tral pan­el and top made of a rare design of Ottoman vel­vet, c.

1500

. The side pan­els are Ital­ian, c.

1400

. All the vel­vet is cut red silk with met­al thread, put togeth­er in the

19

th century.
Dimensions
54¼" long x 27¼" wide
Categories
More Views
Click any thumbnail below to display a large version of the image.