Inventory #I05-3220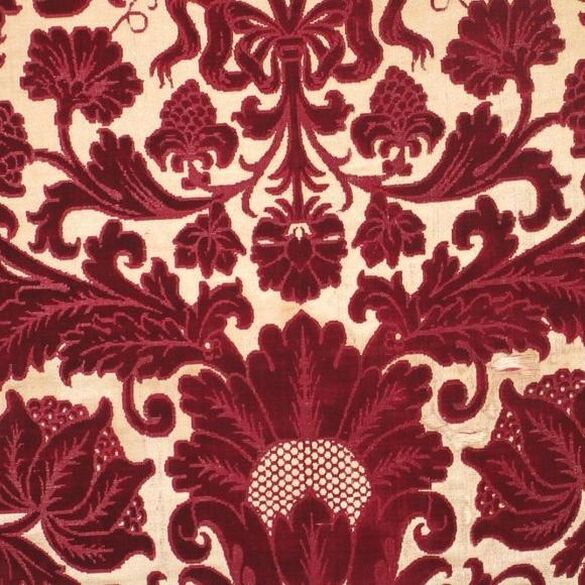 Printable Version Inquire About #I05-3220
A very fine
17

th cen­tu­ry Ital­ian void­ed red silk vel­vet with a pale gold satin ground pat­terned in a large scale cen­tral flo­ral motif sur­round­ed by foli­at­ed vines with large flower heads. This may have been woven in Genoa or Venice. Framed.
Dimensions
Mounted: 57" long x 32" wide
Categories
More Views
Click any thumbnail below to display a large version of the image.