Inventory #I06-3249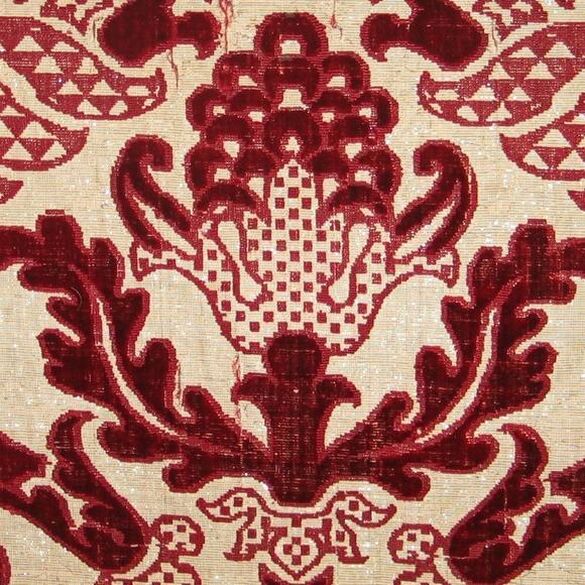 Printable Version Inquire About #I06-3249
c.
1550

Ital­ian (Flo­rence) void­ed red silk vel­vet in an ogi­val pome­gran­ate design alter­nat­ed with an ogi­val styl­ized flo­ral bud design. The bands and flo­ral bases are fur­ther pat­terned with void­ed dia­mond and dot pat­terns mak­ing a rich pattern.
Dimensions
Framed: 34¼" long x 30¼" wide
Categories
More Views
Click any thumbnail below to display a large version of the image.