Inventory #I08-3278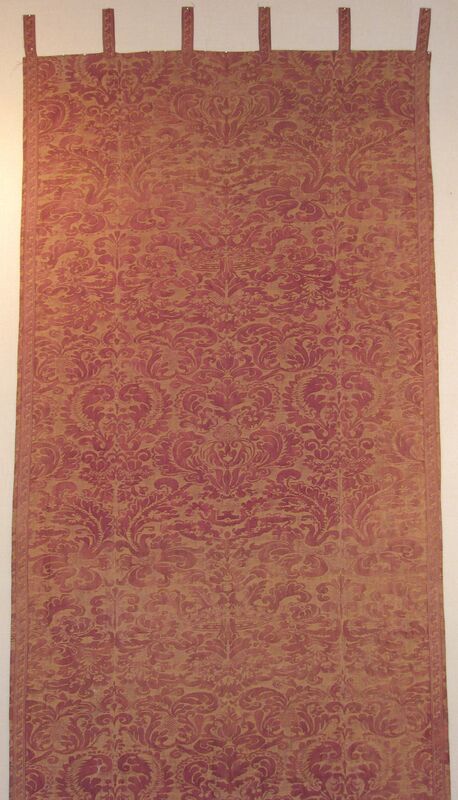 Printable Version Inquire About #I08-3278
Ear­ly
20

th cen­tu­ry Mar­i­ano For­tuny (Venice, Italy) sten­ciled cot­ton wall hang­ing with a foli­at­ed leaf and crown design. The design is sten­ciled in a fad­ed red col­or on a mot­tled but­ter­scotch col­ored ground. Edges trimmed with For­tuny tape.
Dimensions
80" high x 45½" wide
(3 panels joined)
Categories
More Views
Click any thumbnail below to display a large version of the image.