Inventory #I19-3302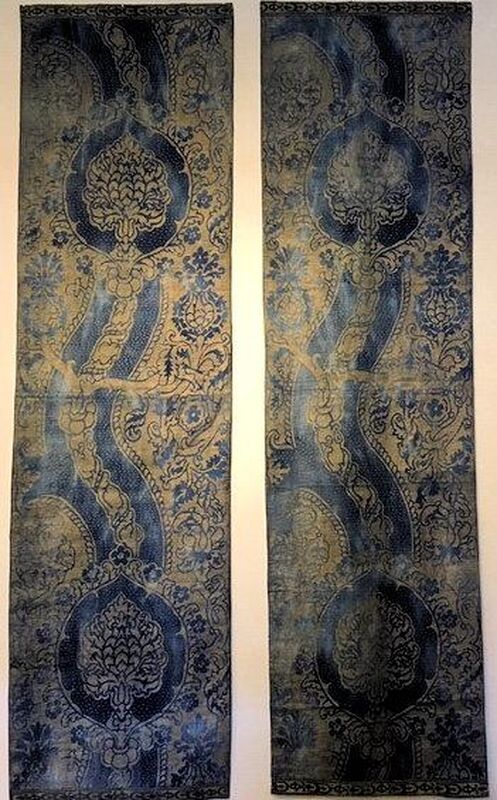 Printable Version Inquire About #I19-3302
c.
1920

pair of block print­ed cot­ton twill pan­els, indi­go with a sil­ver ground by Mar­i­ano For­tuny, Venice Italy. The design is inspired by Ital­ian Renais­sance tex­tiles in a pat­tern com­mon­ly referred to as ​

"

open pome­gran­ite" to imi­tate velvet.
Dimensions
6'6¼" high x 21½" deep
Categories
More Views
Click any thumbnail below to display a large version of the image.