Inventory #J05-5190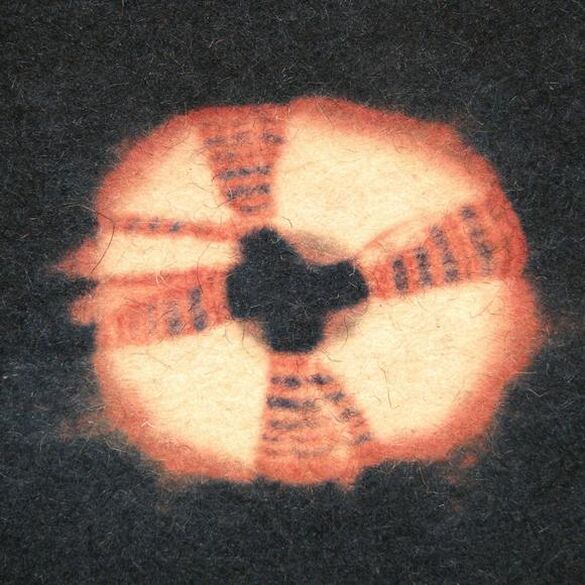 Printable Version Inquire About #J05-5190
Late
19

th cen­tu­ry Japan­ese resist dyed (shi­bori-zome) wool felt car­pet (shi­bo­ri­mosen) with a navy blue field and resist roundels in a caramel col­or. Called ​

"

mosen," these car­pets were for win­ter use in the wait­ing area of a tea house.
Dimensions
Mounted: 52¼" long x 6'11'' wide
Categories
More Views
Click any thumbnail below to display a large version of the image.