Inventory #ME11-6221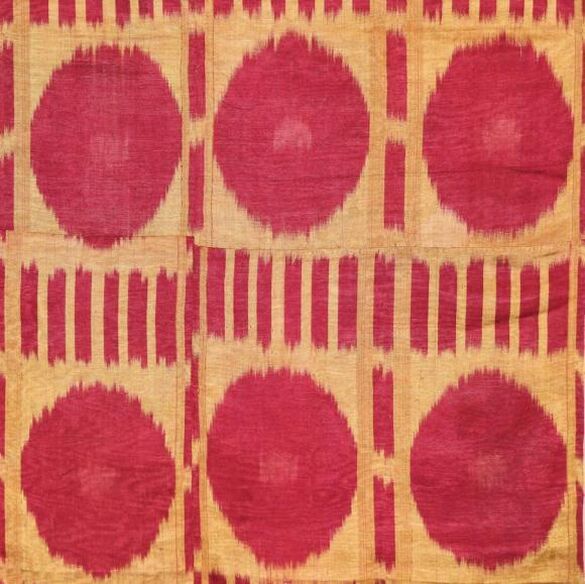 Printable Version Inquire About #ME11-6221
A late
19

th/​early

20

th cen­tu­ry silk ikat from Uzbek­istan (Bokhara?) with a yel­low ground pat­terned with a rasp­ber­ry pink col­ored abstract flo­ral (pop­py?) design with ver­ti­cal bars above and below. Ikat designs are meant to be ​

"

evoca­tive" rather than ​

"

descrip­tive." While designs were bor­rowed from rugs and Suzani, in ikat they became more abstract­ed and dif­fi­cult to identify.
Dimensions
80" long x 30½" wide
Categories
More Views
Click any thumbnail below to display a large version of the image.