Inventory #ME11-6222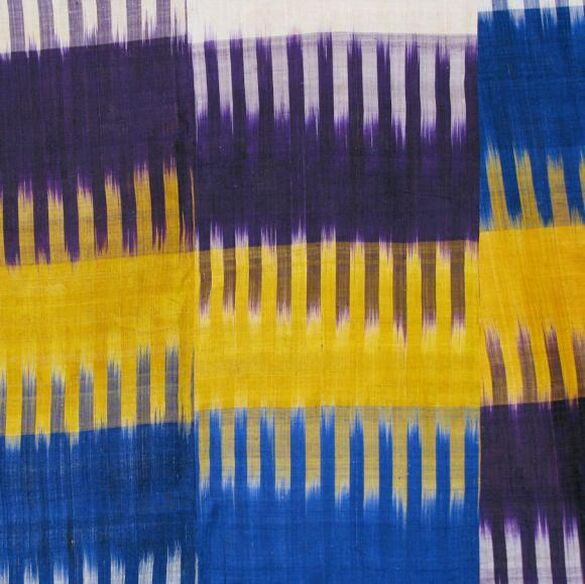 Printable Version Inquire About #ME11-6222
A late
19

th/​early

20

th cen­tu­ry dress of silk ikat from Uzbek­istan (Bokhara?) with yel­low, pur­ple, blue, green and white rec­tan­gles with ikat bars of col­or that set off the rec­tan­gles of col­or in an elec­tri­fy­ing way.
Dimensions
49½" long x 70½" wide
Categories
More Views
Click any thumbnail below to display a large version of the image.