Inventory #ME13-6256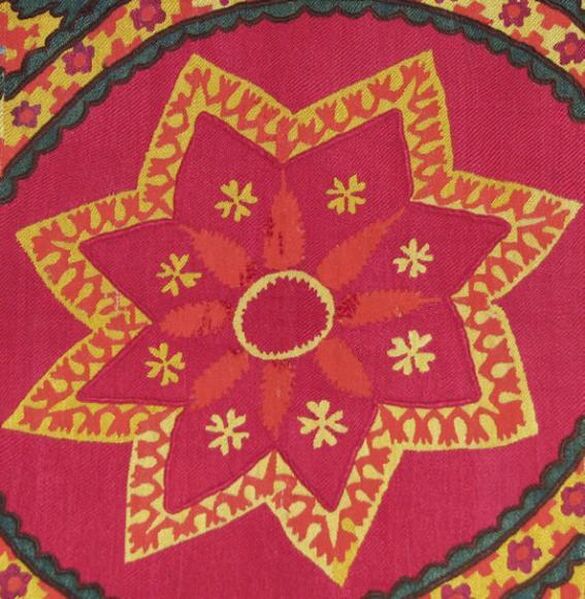 Printable Version Inquire About #ME13-6256
Ear­ly
20

th cen­tu­ry Tashkent, Uzbek­istan, Suzani.Embroidered in bright­ly col­ored silks of rasper­ry, yel­low, green and black. The entire ground is embroi­dered in silk on a cot­ton ground. Eleven cir­cles with cen­tal star­like shapes fill the entire panel.
Dimensions
94½" long x 87" wide
Categories
More Views
Click any thumbnail below to display a large version of the image.