Inventory #ME17-6245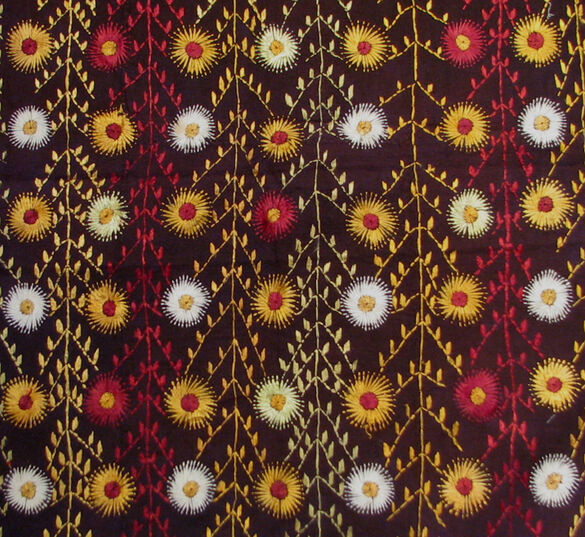 Printable Version Inquire About #ME17-6245
Ear­ly
20

th cen­tu­ry phulka­ri from the Pun­jab region of Pak­istan. Flower heads and wheat are embroi­dered on a dark brown cot­ton ground in col­ors of yel­low, magen­ta and white. These are worn as part of wed­ding regalia. Phulka­ri lit­ter­aly means flo­ral craft and was also the word used for embroidery.
Dimensions
97½" high x 48" wide
Categories
More Views
Click any thumbnail below to display a large version of the image.