Inventory #T78050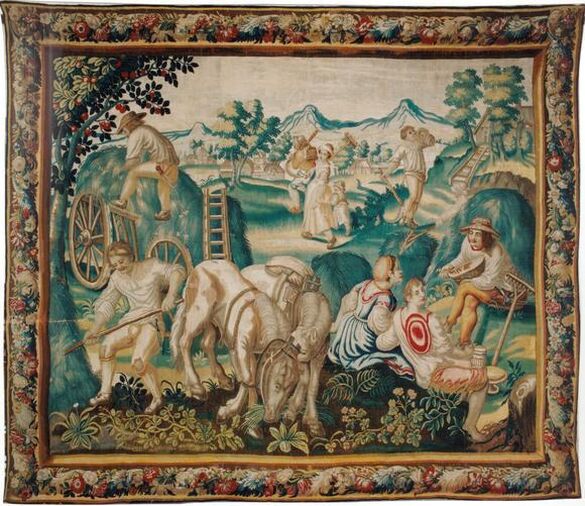 Printable Version Inquire About #T78050
Cir­ca
1675

Brus­sels tapes­try, ​

"

Sum­mer," from a series of the four sea­sons. This love­ly scene is of a hay har­vest show­ing peas­ants at work and leisure, enjoy­ing their lunch on a warm summer's day. In the fore­ground a pair of hors­es graze. The excel­lent reds, blues and greens used through­out this tapes­try add to its rich­ness. The bor­der is orig­i­nal and com­plete, with two Brus­sels city marks in the galon.
Dimensions
10' long x 11'8" wide
Categories
More Views
Click any thumbnail below to display a large version of the image.