Inventory #T78069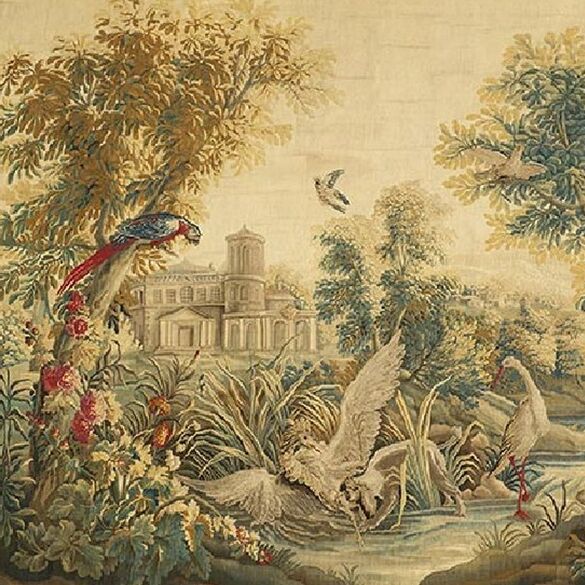 Printable Version Inquire About #T78069
A very fine cir­ca
1760

French Aubus­son tapes­try ver­dure depict­ing a riv­er bank scene with a large bird and dog in the fore­ground framed by red flow­ers with a château depict­ed in the back­ground. Woven in wool and silk with­out a border.
Dimensions
8'9" long x 12' 11" wide
Categories
More Views
Click any thumbnail below to display a large version of the image.