Browse Inventory
We invite you to take a look at what we offer. Can't find what you are looking for? Please give us a call or email what your needs are.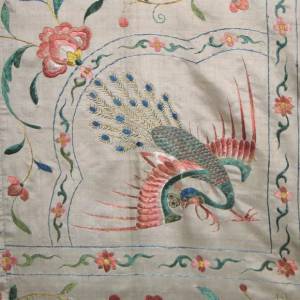 c.1860 Chinese export (Macao) silk polychrome embroidered bed cover.
92" long x 73½" wide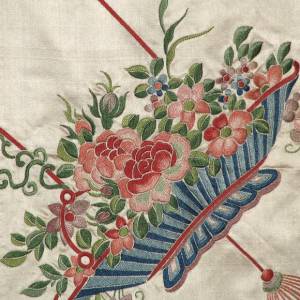 19th century Chinese export (Macao) champagne colored silk bed cover.
102" long x 86" wide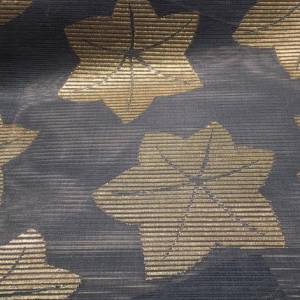 c. 1920's Japanese obi fabric blue (periwinkle) silk gauze brocade with gold star shaped leaves (maple leaves).
185" long x 11¼"